On Thursday 19 March, we reached a significant milestone in the current epidemic which should not go without comment.
China reported reported zero local cases throughout all its provinces including Hubei. The handful of cases it has had in the past few days have all been imported infections in visiting foreigners (mostly Italians) or returning Chinese. China is where the epidemic started three months ago, but it is now on the verge of being able to declare that first wave over and done with.
I wrote an article earlier to explain why the epidemic is no longer a Chinese problem. It was an attempt to alert everyone in Sri Lanka to the need to refocus on the infection threat from other countries, especially Europe. Unfortunately, it took over a week for me to get that published, and during that time the government continue to allow unrestricted arrivals from a range of countries with major and out-of-control outbreaks, such as the UK, France, Spain and Italy. As I wrote a few days ago, it is not therefore surprising that we ended up with the current outbreak with over 50 detected cases and almost certainly over a hundred undetected so far.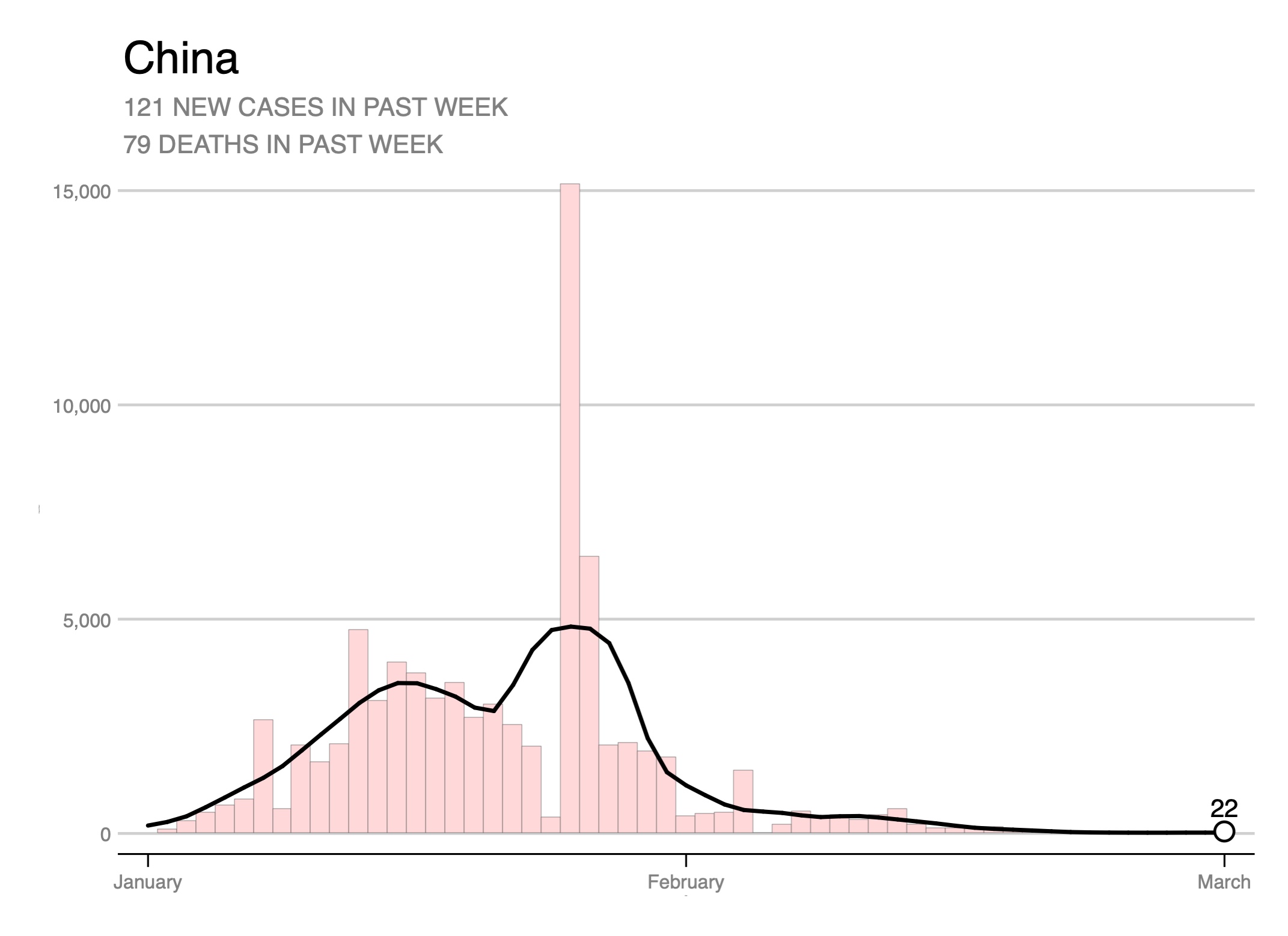 The charts here show the trend in the number of new confirmed cases each day in specific countries. The black line is the moving average, which smooths out day-to-day anomalies in reported case numbers.
So it's both disappointing and frustrating that many Sri Lankans continue to think that China represents a high risk of COVID-19 transmission. There continues to be numerous complaints by a range of people, including those in civil society, about the health ministry's lack of concern about Chinese arrivals, and I saw even today social media complaints about the apparent ignored threat of Chinese visitors.
In contrast to these complaints, the evidence is very clear on the global trends. In the past week, much less than 1% of all new reported cases of COVID-19 infection have been from China – and even those are all imported cases. The bulk of new infections is now in Europe and the situation there is deteriorating faster than in China two months ago.
In China, where the epidemic peaked in mid-February with thousands of cases being reported on many days, local transmission appears to be close to ceasing, all recent cases have been imported and many provinces have reported no cases for many days.
Elsewhere in the world, there are few countries which have yet close to achieving anything similar. Closest is Korea, where vigorous and strong action, including lock-downs and mass testing have bent the curve of infection and are now rapidly driving down infection rates as in China.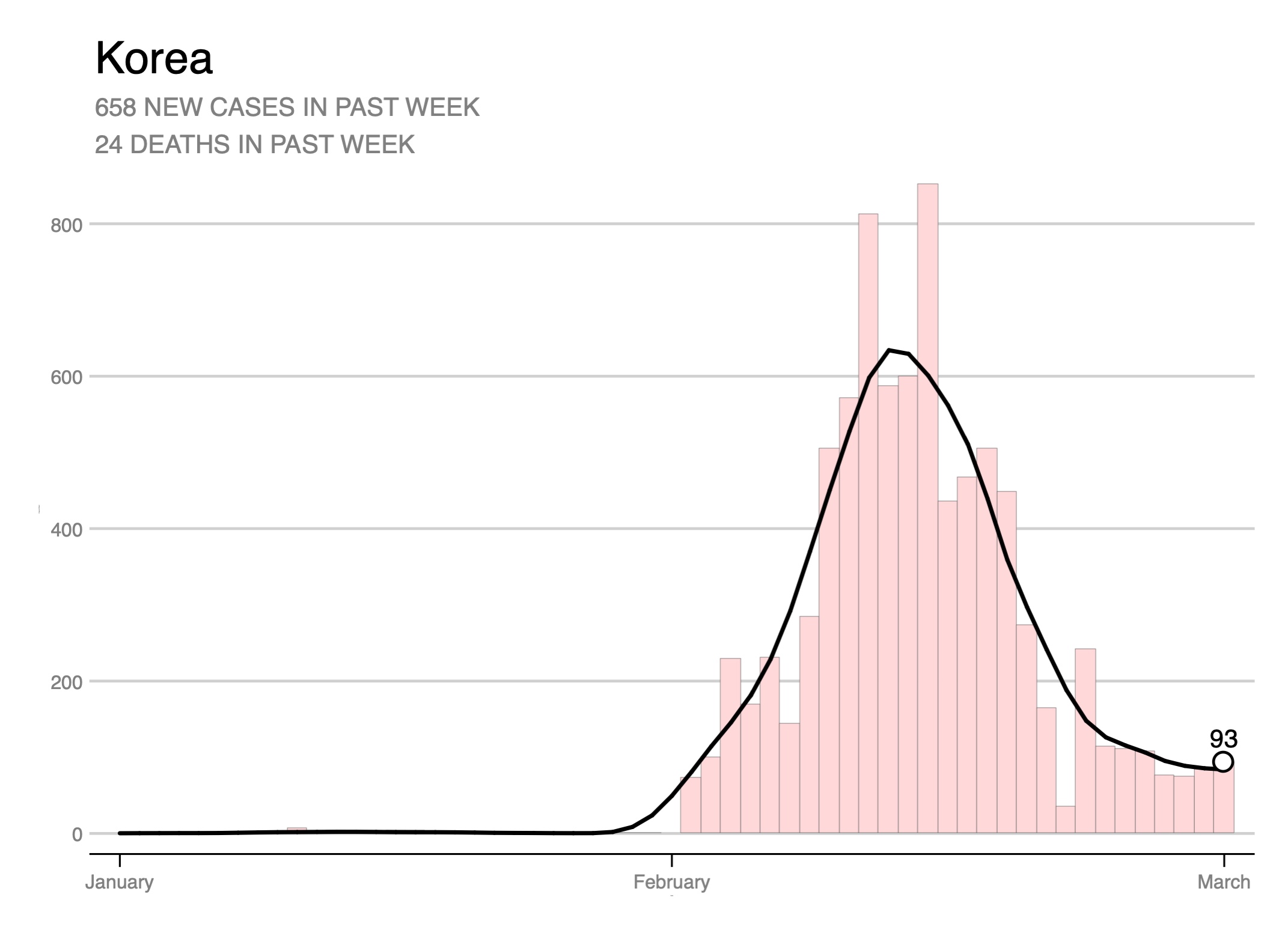 Hong Kong, Singapore and Taiwan had appeared to achieve similar success till now, but in all of these there have seen surges in infections in the past few days, most of which are imported cases. Their experience and that of China points to the next big challenge for countries who get over the first wave – which is how to keep the virus from coming back in.
In all other countries, there is little sign of the epidemic slowing down, with numbers in many cases continuing to grow exponentially. The worst hit is Italy, where deaths have now reached more than 3,400 surpassing the previous maximum in China. The only little good news there is that the draconian measures Italy started to take almost two weeks ago have started to have an impact and the growth in new daily cases appears to be slowing.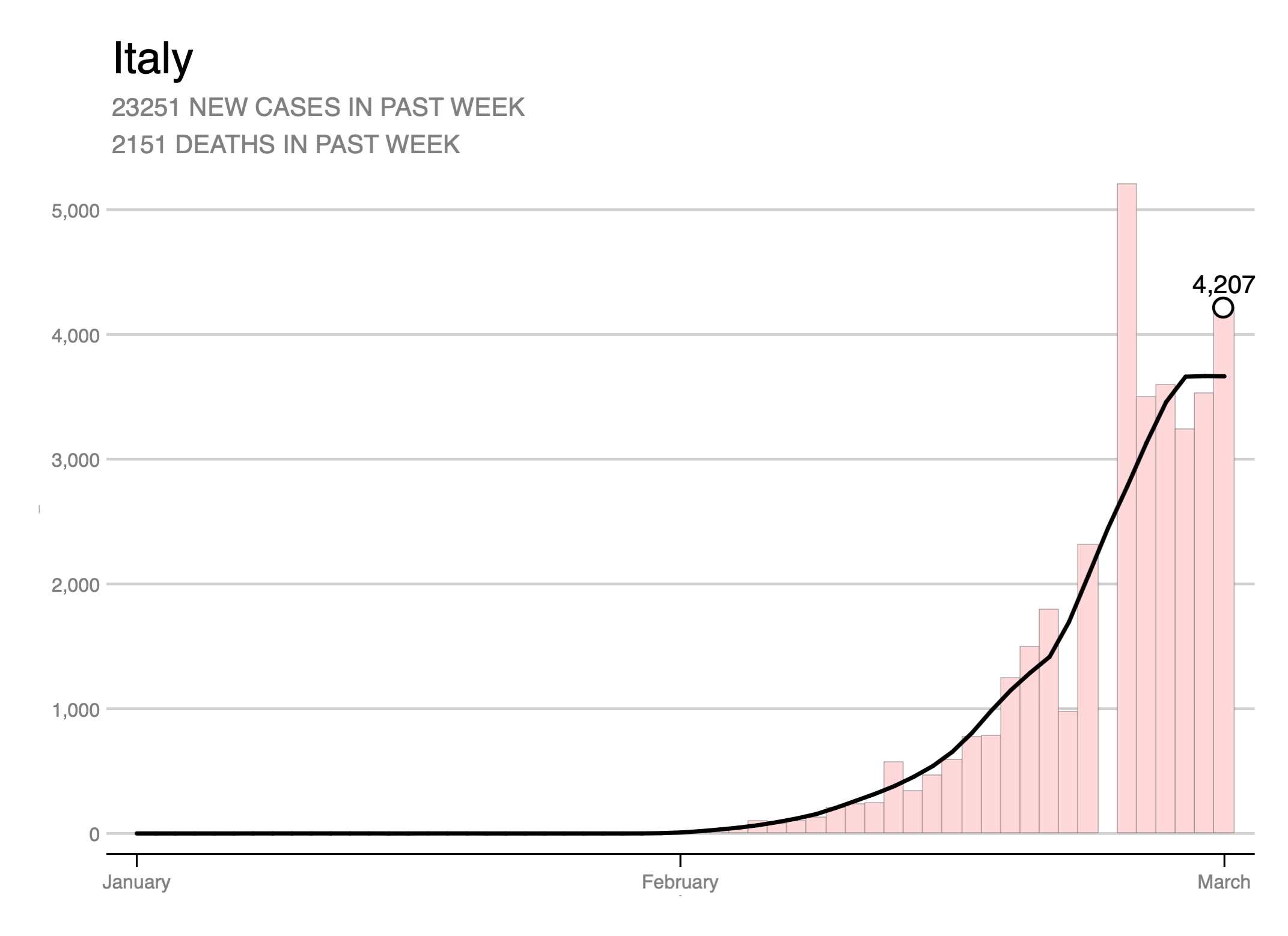 The situation elsewhere in Europe looks fairly grim with numbers of new cases continuing to rise each day and the rates of increase similar to what Italy experienced before. Notably in the UK, a country where we allowed unrestricted travel from until just a few days ago, there have been over 2,000 new cases in the last week and the numbers of dead have started to rise rapidly.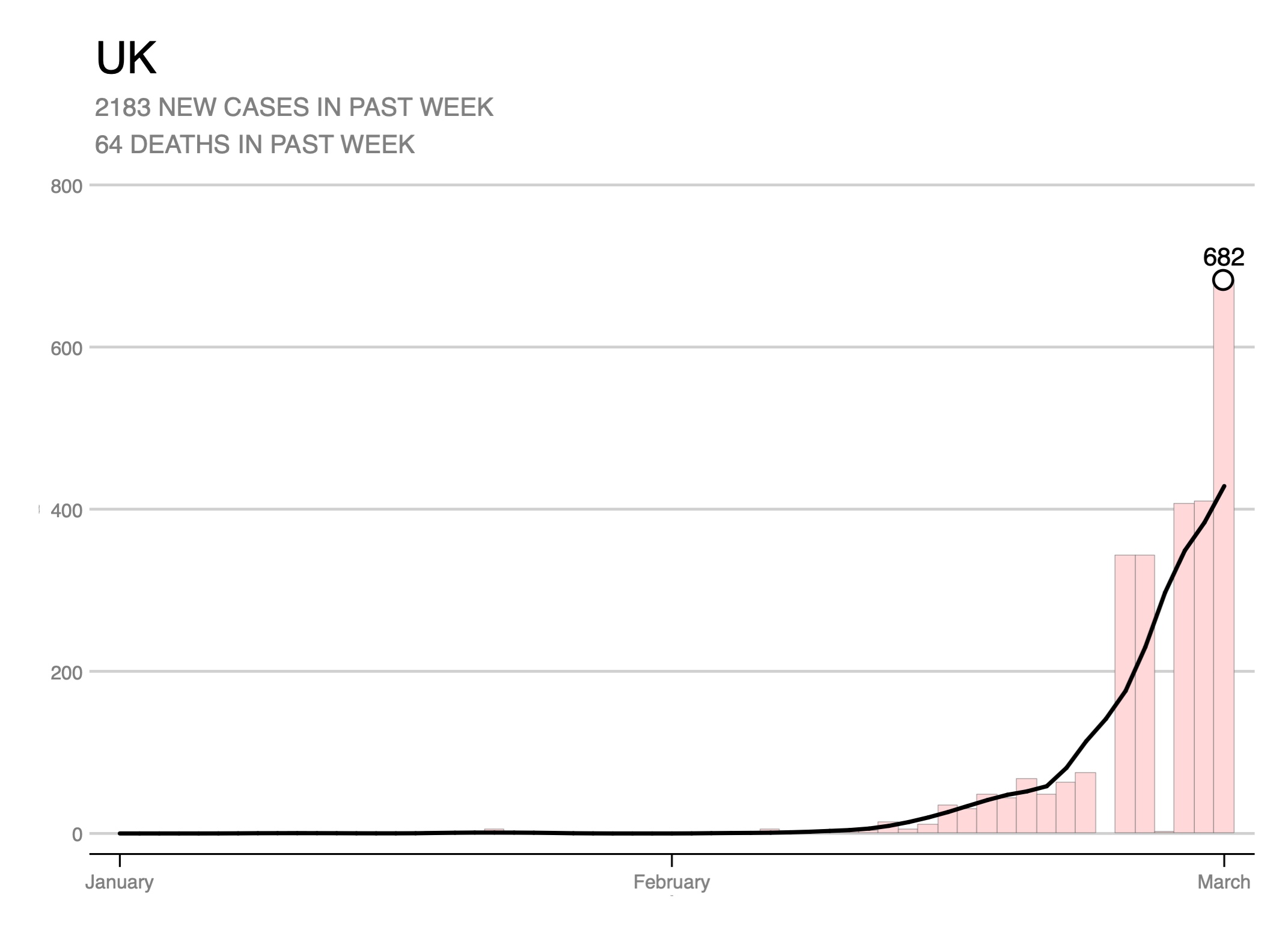 As for Sri Lanka, total reported cases for now remains below a hundred, but as can be seen the rate of increase is little different to that of the worst affected countries in Europe. I don't know if this trend will continue. It will depend on how effective the new controls are, how successful the government is in implementing social distancing measures, and how many of the recent cases are imported cases.